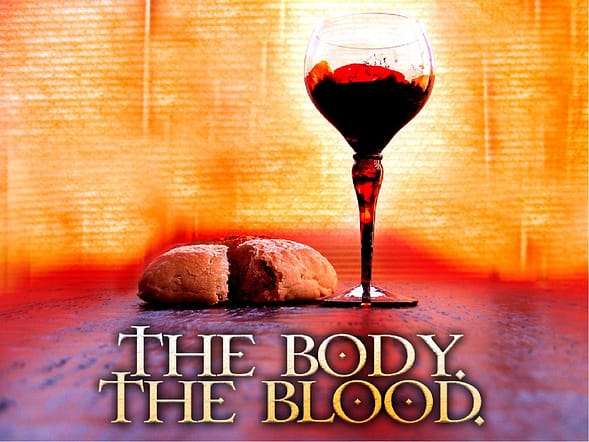 Communion Suggested Procedure

"The Lord's Supper is a symbolic act of obedience whereby members of the church, through partaking of the bread and the fruit of the vine, memorialize the death of the Redeemer and anticipate His second coming." (The Baptist Faith and Message
, 2001.)
Matthew 3:13-17; 26:26-30; 28:19-20; Mark 1:9-11; 14:22-26; Luke 3:21-22; 22:19-20; John 3:23; Acts 2:41-42; 8:35-39; 16:30-33; 20:7; Romans 6:3-5; 1 Corinthians 10:16,21; 11:23-29; Colossians 2:12.
The Lord's Supper should only be observed by those who have placed their faith in Jesus Christ as their Lord and Savior, trusting Him alone for the forgiveness of sins.
If you do not have access to wine/grape juice or unleavened bread, substitute what you have to represent the body and blood of Jesus.
1. Someone can lead an opening prayer asking God to prepare our hearts to understand the symbols and significance of Communion, and the confession of sin.
"Let a person examine himself, then, and so eat of the bread and drink of the cup." (1 Corinthians 11:28, ESV)
2. The leader may read or select someone to read an appropriate passage of Scripture, such as 1 Corinthians 11:23–24.
"For I pass on to you what I received from the Lord himself. On the night when he was betrayed, the Lord Jesus took some bread and gave thanks to God for it. Then he broke it in pieces and said, 'This is my body, which is given for you. Do this in remembrance of me'." (1 Corinthians 11:23–24, NLT)
3. The leader will break a portion of the bread, give everyone a piece, and pray (or call on someone to pray). A suggested prayer:
"Heavenly Father, we thank you for the gift of your Son Christ Jesus who died upon the cross. We do not presume to come to your table trusting in our own righteousness, but in your mercy. We thank you for Jesus' sacrifice on the cross. Forgive our transgressions, cleanse our hearts, and put a new spirit within us. Make us aware of the presence of our living Lord, in whose name we pray. Amen."
4. Everyone eats the broken bread.
5. Someone may read Romans 12:1.
"And so, dear brothers and sisters, I plead with you to give your bodies to God because of all he has done for you. Let them be a living and holy sacrifice—the kind he will find acceptable. This is truly the way to worship him." (Romans 12:1, NLT)
6. The leader may then read 1 Corinthians 11:25–26:
"In the same way, he took the cup of wine after supper, saying, "This cup is the new covenant between God and his people—an agreement confirmed with my blood. Do this in remembrance of me as often as you drink it." For every time you eat this bread and drink this cup, you are announcing the Lord's death until he comes again." (1 Corinthians 11:25–26, NLT)
7. After an appropriate prayer the leader will proceed in serving the cup as they did in serving the bread. Suggested prayer:
"Dear God, thank you for the blood Jesus shed for us on the cross. He gave his life for our sins. He took our punishment and gave us his peace. Thank you for providing the way for us to be forgiven and to be in a righteous relationship with you. Thank you for the church of Jesus, our spiritual brothers and sister. In Jesus' name, we pray. Amen."
8. The leader may then lead everyone in drinking of the cup.
9. Ask someone to read John 3:16-18.
"For God so loved the world, that he gave his only Son, that whoever believes in him should not perish but have eternal life. For God did not send his Son into the world to condemn the world, but in order that the world might be saved through him. Whoever believes in him is not condemned, but whoever does not believe is condemned already, because he has not believed in the name of the only Son of God." (John 3:16–18, ESV)
10. You may want to sing or play a worship song/video to close your time of remembrance.